Cases10 February 2021
Safety concept for an overhead crane with wireless ProfiSafe
ArcelorMittal Tailored Blanks (AMTB) Bremen
Carl-Benz-Straße 30, 28237 Bremen, Germany
2021
At every steel manufacturer, large steel coils fill several factory halls. To move them, the longitudinal hall crane is often used, a convenient but also dangerous action. It is essential that bystanders maintain sufficient distance from the suspended load, which is a shared responsibility between bystanders and crane operator.
Visibility is not always optimal and the hall crane sometimes has to pass a manned area, so a solid safe solution is necessary. While signalling and agreements can already prevent a lot, there is a need for a truly secure solution with robust reliability.
We developed a design concept to monitor safety between the ground floor and the position of the hall crane. For this, we used a Siemens S7-1500 safety PLC. The biggest challenge was to safely register the crane's positions and secure its movements. A line of communication between the ground floor and the moving crane had to be established.
For communication, we used Siemens' Scalance IWLAN series. These modules are capable of performing ProfiSafe communication up to 200 metres in a fast and reliable manner. An ET200SP remote IO island is installed on the crane to perform the requested actions from the PLC. Thanks to this integration, smooth operation has been achieved combined with complete elimination of any hazardous situation.
If the hall crane is positioned above a zone, the operator will not be given access to that zone.
The Scalance IWLAN modules provide secure communication up to 200 metres, which is more than enough for the entire factory hall.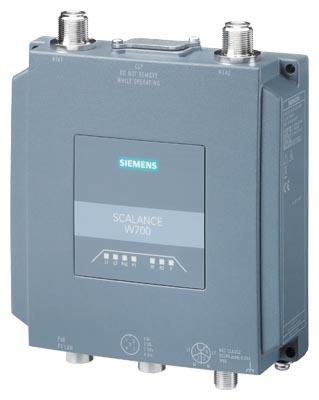 Interested in working together?
Control & Protection Automation has been operating for more than 30 years as a professional system integrator for industrial electrical automation and it projects.